01
---
ROLFSDOTTER
Facilitating sustainability
Catarina Rolfsdotter-Jansson is an expert moderator and TV-program host, initiated lecturer and devoted workshop-leader facilitating sustainable development in many aspects and arenas. Her work is based on her journalistic profession and a lifelong passion for making the planet a better place.
Catarina hosts broadcasts for millions of viewers on the channel We Don't Have Time and moderates for the EU Commission, the Swedish Government, UNDP, local municipalities, corporations and universities. 
She is content director and program host for A Sustainable Tomorrow and was chairman of the independent think tank Global Utmaning (Global Challenge) 2020-2023.
Catarina lectures internationally about sustainability and is a TED-X speaker.
Catarina was awarded Region Skåne's Honorary Environmental Award 2019 for her 25 years of engagement in environmental issues and is ranked among the 100 most influential people when it comes to sustainability in Sweden according to Aktuell Hållbarhet 2021, 2022 and 2023.
Nr 22 on the list of the most 101 powerful people in Sweden in 2021 in the field of sustainability.
Catarina is nominated as the Moderator of the Year in 2019 in Sweden.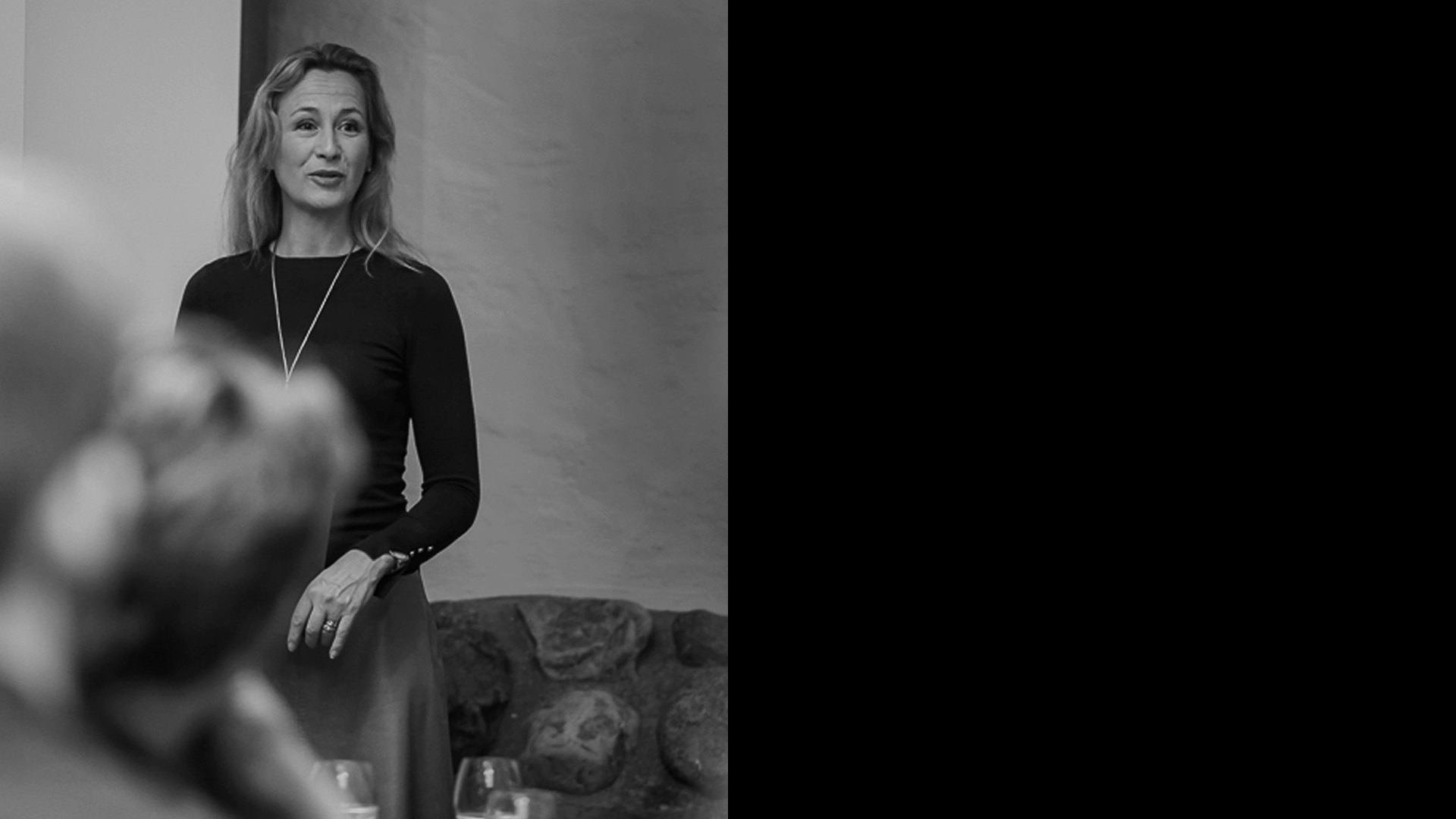 02
---
Moderations
---
Having worked as a journalist for 30 years Catarina is a skilled interviewer and moderates debates and panel discussions with journalistic confidence. She is very thorough with her preparations: She does journalistic research, conducts interviews via phone with the people involved on stage (at their discretion), puts together a script for the event and makes sure all participants are well prepared.
---
READ MORE ABOUT HER MODERATIONS
---
Do you need a moderator?
"She has delivered world class quality in both program content and moderation."
Bo Nilsson
---
Do you need a lecturer?
"We ... are so grateful to you for sharing your wisdom with such clarity and enthusiasm."
Jillian Lavander
04
---
Stories, reviews, inspirations
---
---
Since 2007 Catarina has focused her career on moderating and lecturing. As a moderator she has worked for the EU Commission at two major innovation conventions, frequently for the Swedish government, she often moderates conferences for the different regions and universities in Sweden. Volvo, Grant Thornton, ICA, SKANSKA are among her corporate clients. As a speaker she inspires large public audiences as well as smaller groups with tailor made lectures.
---
VIEW MORE INFO
"We LOVED having you here and are so grateful to you for sharing your wisdom with such clarity and enthusiasm." After Catarina´s lecture "2050 – how we created a sustainable world" at the Shine event in London, Nov 2018

Since 2017, Catarina has been content project leader and moderator for A Sustainable Tomorrow, an international conference-, network- and education concept based on the UN Sustainability Goal number 17; Partnerships for the Goals. With great commitment and knowledge in sustainability issues, she has delivered world class quality in both program content and moderation in collaboration with recurring speakers such as former Swedish PM Fredrik Reinfeldt and the designer of the UN Goals for Sustainable development Jakob Trollbäck. Catarina has received top evaluation numbers from participants after every event.

We have engaged Catarina on two occasions and feel that she is very knowledgeable, professional and well prepared. She makes sure the timetable is kept and contacts all the speakers prior to the event. We feel safe with Catarina as moderator and are very pleased with our cooperation before and during our seminar.

Thank you very much for being a moderator at the team leadership workshop on Wednesday! You led the group to a result and it felt really good! I also appreciate that you were so responsive as to the participants. I hope we have the opportunity to cooperate again!

Catarina showed great professionalism when we employed her as moderator for Rakeldagen 2018. She was structured, friendly and supportive with many good advice back to us clients before our event, which refined the end experience for the better.

Catarina piloted us through our two days' conference with 500 participants. It felt safe both before and during the conference. Catarina is very easy to work with. Prior to the conference she was responsive and contributed greatly to the planning, she was very well prepared, curious and genuinely interested. Catarina asked wise questions to the speakers and managed to involve the audience. And Catarina lives as she learns: She took the train from Malmö to Skellefteå, 14 hours!